Lihau Face Mist - 4oz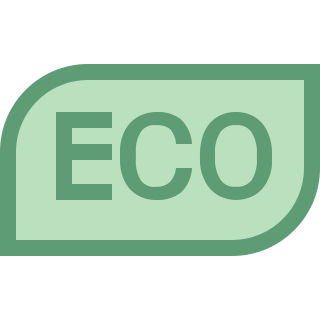 0.2 kg
Good For You: High performance skincare inspired by traditional Hawaiian healing, Honua products will become the most luxurious part of your daily skincare routine.
Good For The Environment: Locally sourced in Hawaii, many of Honua's ingredients are wild or sustainably grown by farmers making them organic and in harmony with local ecosystems.
CO2 Emissions: 0.2 kg (0.4 lbs).
CO2 Emissions Savings: 0 kg (0 lbs) vs. conventional alternative.
Līhau is skin tightening, toning and hydrating and can help fight off breakouts or irritations with its powerful anti-bacterial and anti-inflammatory benefits.  This exotic scent blend of Hawaiian sandalwood, vetiver, neroli and blue tansy
 work together to calm your mind and bring mental clarity and peace.
Note: Līhau has a blue tint and the blue tansy often settles at the top of the bottle, forming a ring (or even particles) at the top.  This is part of the ethereal experience of Līhau and we hope you enjoy it as much as we do!  
Instructions For Use
You can incorporate it in to your evening ritual or keep it in your purse for a quick self love moment throughout the day.

Shake well and hold 8-10 inches from face.  Spritz in the AM and PM to clean skin and throughout the day.
Packaging
Every Honua product arrives in luxury glass bottles and jars that are completely recyclable or reusable.  Our outer cartons are made from recyclable kraftpaper.  

Ingredients
Full Ingredient List: Aloe Barbadensis Leaf Juice, Santalum Paniculatum (sandalwood) Water, Polyglyceryl-6 Caprylate, Polyglyceryl-4 Caprate, Hamamelis Virginiana (Witch Hazel) Water, Sodium Hyaluronate, Spirulina Platensis Extract, Tanacetum Annum (Blue Tansy) Flower Oil, Vetiveria Zizanioides (vetiver) Root Oil, Citrus Aurantium Amara (Bitter orange/neroli) Flower Oil, Citric Acid, Lecithin, Potassium Sorbate, Helianthus Annuus (Sunflower) Seed Oil, Trehalose, Sodium Benzoate, Sodium Citrate, Rosemary Leaf (Rosmarinus Officinalis) Extract
The Story of Līhau Facial Mist
Sandalwood has a long rich history in the Hawaiian islands and until the early 1800s, sandalwood trees could be found covering the islands.  By the mid-1800s, invasive species, foreign livestock wreaked havoc on native Hawaiian forests, destroying much of the high quality sandalwood.  Sandalwood trade soon fell dormant and many assumed it was extinct.  In the 1990s, motivated Hawaiians began to act, by carving our land and commitments to sustainable sandalwood.  One such farm is Hāloa 'Āina, a family-run sandalwood reforestation project on the Big Island and this is where Kapua found the best quality sandalwood oil and hydrosol, and she knew we could finally launch a sandalwood product that we can make sustainably.  Once again, sandalwood is beginning to thrive again.